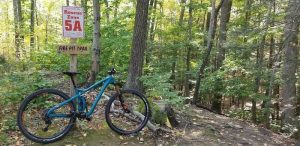 The town of Stratham has earned the warm, welcoming title of The Heart of the Seacoast. For those who reside there – whether old-timer or new to the neighborhood – Stratham is indeed a place where one can hang his heart as well as his hat.
At just over 15 square miles nestled in the midst of Rockingham County, Stratham presents a balanced blend of quiet residential neighborhoods and bustling commercial sites. Along Portsmouth Avenue, rolling farmlands with picturesque country views are just a crosswalk away from busy shopping plazas that offer a range of services to the public.
One of the naturally stunning characteristics of this lovely town is its proximity to Great Bay Estuary. Here, the lush ecosystem of the bay is home to an extensive array of flora and fauna that can be explored close-up at the Great Bay Discovery Center, the educational facility for the Great Bay National Estuarine Research Reserve.
As for public education, Stratham Memorial School takes students from pre-school to fifth grade, while students in grades 6-8 attend the Cooperative Middle School. Those in grades 9-12 attend Exeter High School in the next town over. Stratham is also home to a branch of New Hampshire Community Technical College, sending off well-qualified graduates year after year with a variety of technical skills.
Another Stratham notable is the annual Stratham Fair, held each summer at Stratham Hill Park (on Route 33) and featuring an amazing selection of exhibits, foods, demonstrations, attractions and much more. It's a "don't-miss" event for resident and visitor alike.
Stratham is also the home of the New Hampshire Society for the Prevention of Cruelty to Animals. The facility provides care for animals from bunnies to billy goats, hamsters to horses and everything in between that are available for adoption. There's nothing like bringing home a lovable new pet – especially when you've just moved into a new place to live that's located in the Heart of the Seacoast – Stratham.
For further information, go to www.strathamnh.gov.
Disclaimer: Information is derived from the Economic & Labor Market Information Bureau, NH Employment Security.  For more information on specific towns and services, please contact the town directly. Click Here for More Information