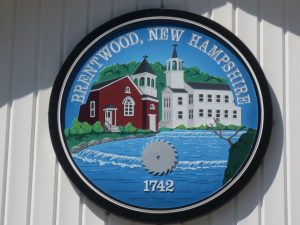 Located a mere 20 minutes from New Hampshire's beautiful beaches, Brentwood is named after a London suburb originally known as "Burnt Wood," where, in 1177, King Henry II granted permission for 40 acres of his kingdom's forest to be burned down, cut and cultivated. As far as New England's history is concerned, the rural community of Brentwood was once known as Brentwood Parish (a parish of Exeter). Founded as part of Exeter in 1638, residents were granted their own parish in 1742.
With mills established along the rivers, lumber and manufactured goods were produced in the thriving town's early days. Eventually, however, the local mills were replaced by farms, an economic scenario that also changed as time progressed. Most of the farmland is now residential.
Originally the fishing, farming and hunting grounds of Abenaki Indian tribes, Brentwood is situated in the geographical center of Rockingham County and is in close proximity to Portsmouth, Newburyport and Boston. The home of county government, the Rockingham County Courthouse, the correctional center and the nursing home are here, as are the offices of the county sheriff, the county attorney and the University of New Hampshire Cooperative Extension Service, among others.
The Mary E. Bartlett Library provides meeting space for the various civic organizations and clubs operating in this lovely New England town.
Friendly and family-oriented, Brentwood is a place that anyone can feel comfortable to call "home" – especially if they enjoy the beauty of a rural, community-minded New England town that offers so much to its residents. What's in a name? A bit of Olde English history, at least for the town of Brentwood.
For more information, go to www.brentwoodnh.gov.
Disclaimer: Information is derived from the Economic & Labor Market Information Bureau, NH Employment Security.  For more information on specific towns and services, please contact the town directly. Click Here to Learn More