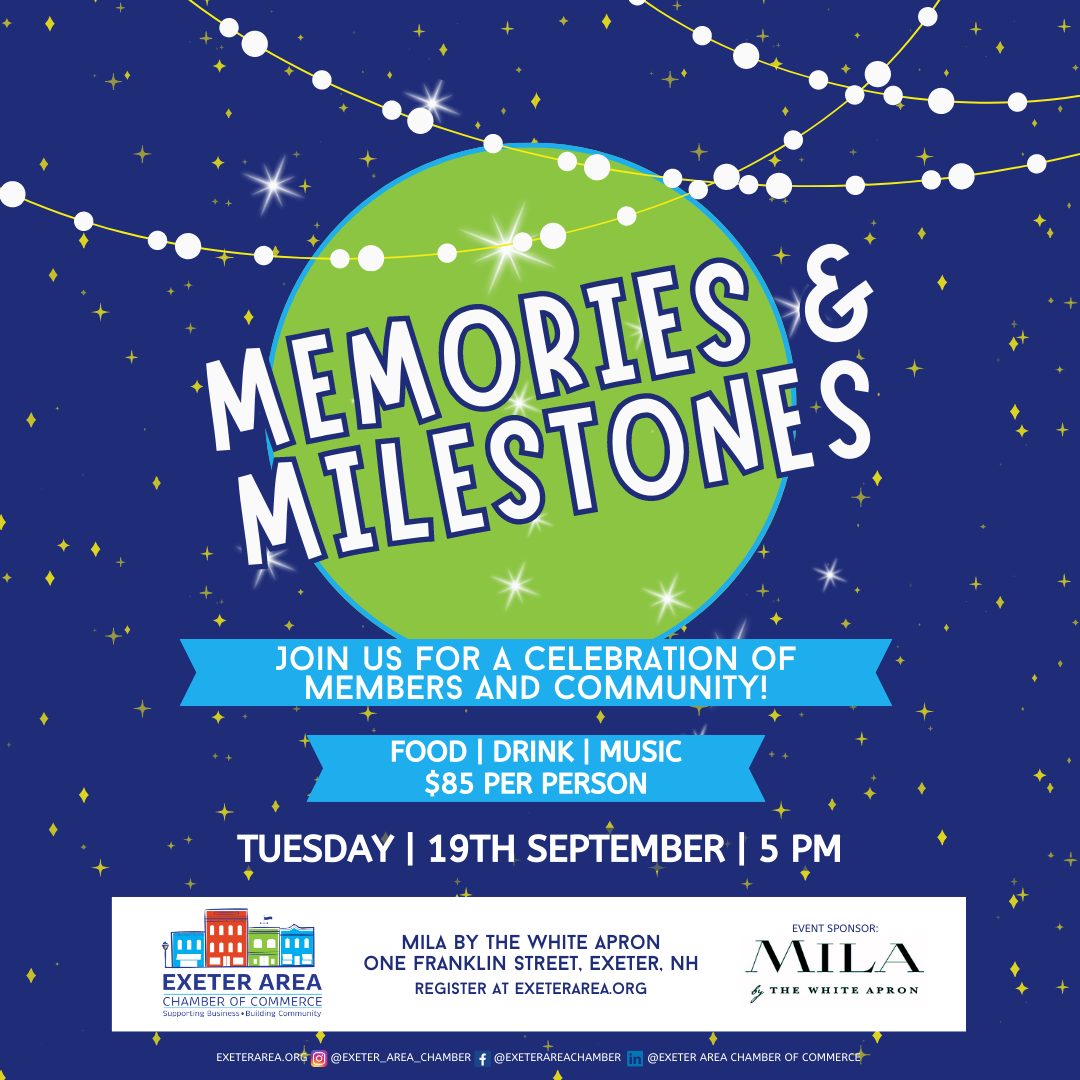 Memories & Milestones
Memories & Milestones is a celebration of members and community. Please join us in celebrating all of you on September 19, 2023 from 5:00 - 7:00 pm.
Sponsorship opportunities are available. Click Here for more information on page 11 of our Marketing Menu.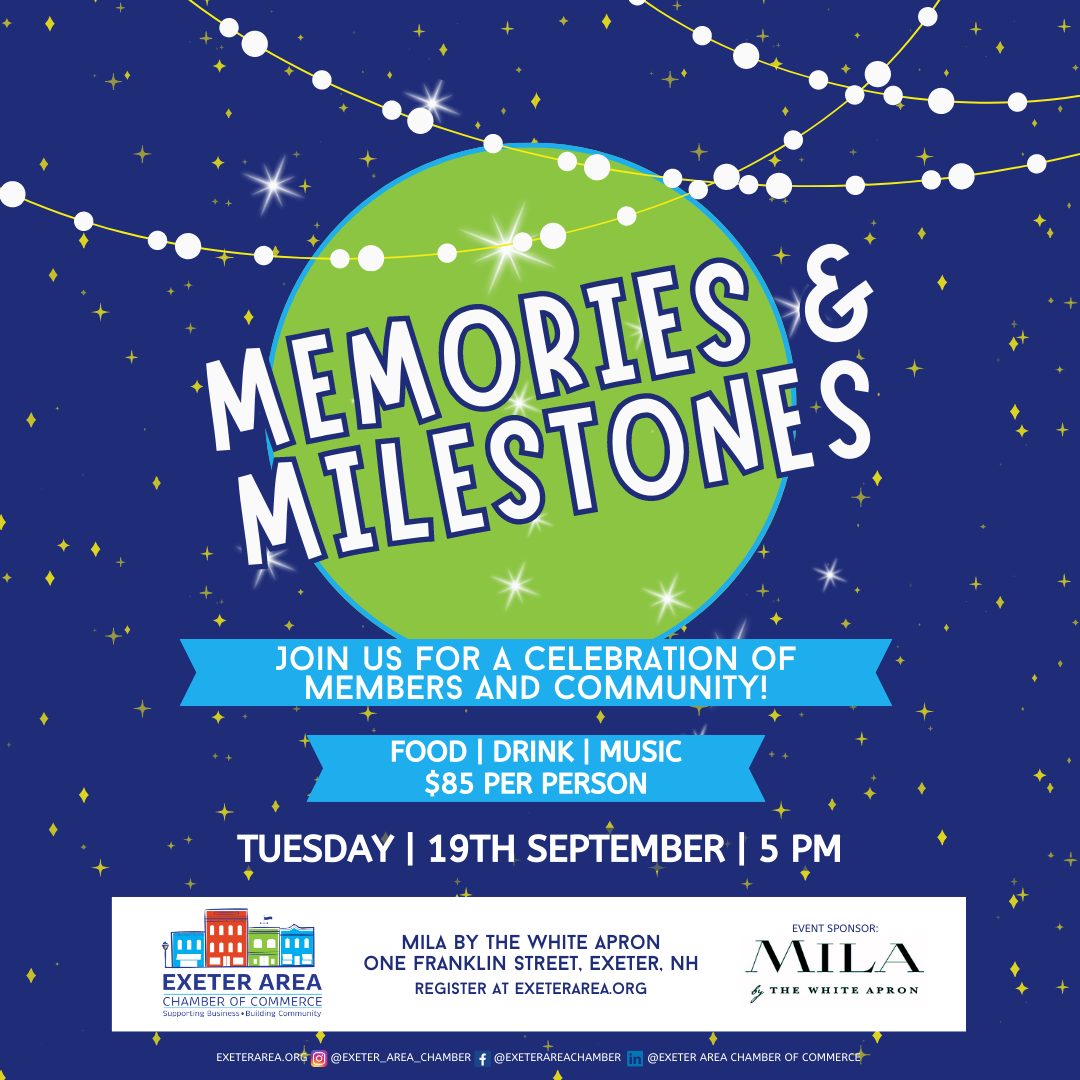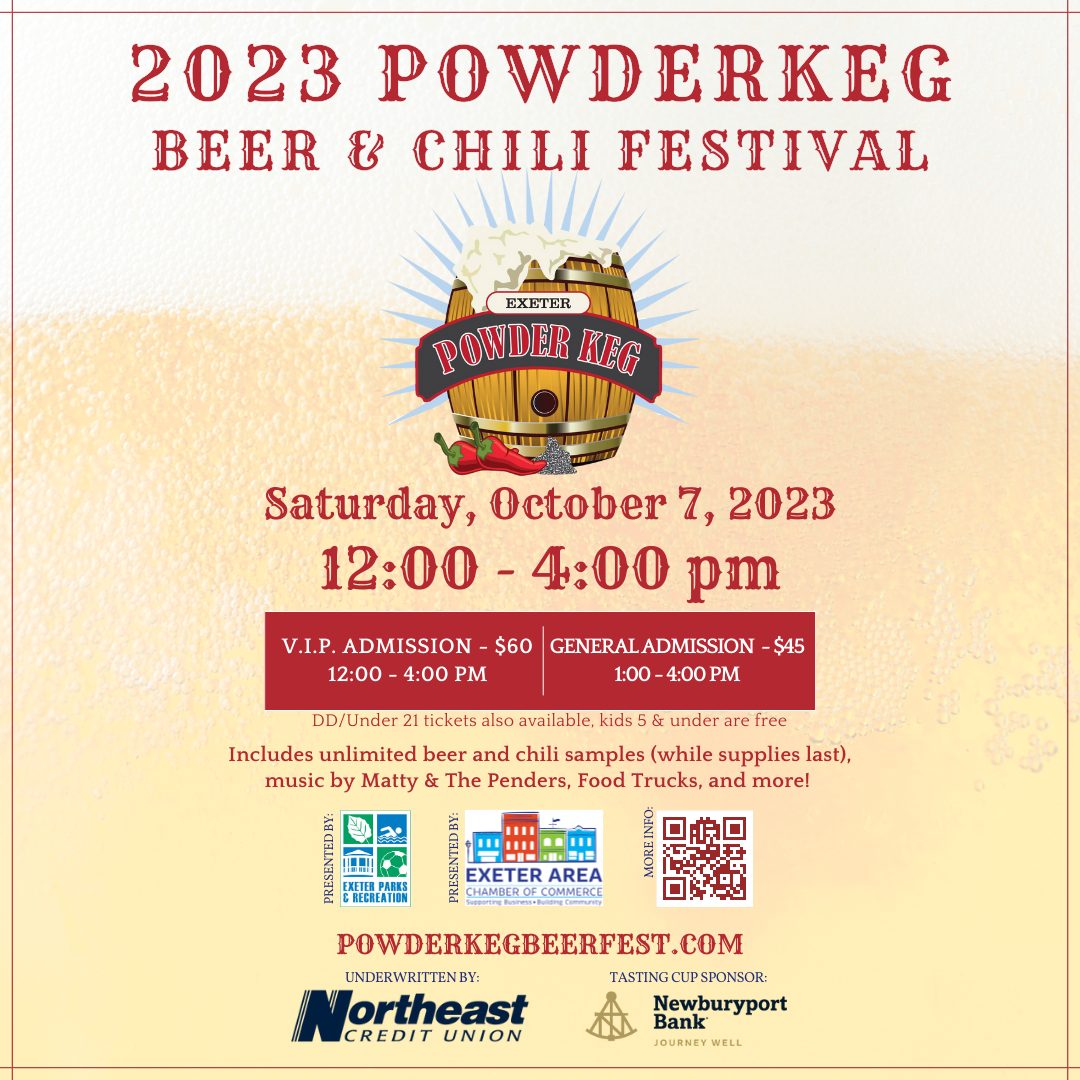 2023 Powderkeg Beer & Chili Festival
The 2023 Exeter Powder Keg Beer Festival will be held Saturday, October 7th with one session and a bonus VIP early admission hour option.
General Admission tickets are $45 ($55 if purchased on 10/7) and include an Exeter Powder Keg Beer Fest compostable tasting cup, unlimited beer & chili samples, and live entertainment.
Chili Only/DD tickets for those who don't or cannot drink any alcohol are also available for $15 ($20 at the door). These tickets include entrance to the festival, unlimited chili samples, and live entertainment, no alcohol.
Kids are welcome back at the festival this year! Kids older than 5 years old are $15, and kids 5 years old or under get in for free
All tickets are non-refundable.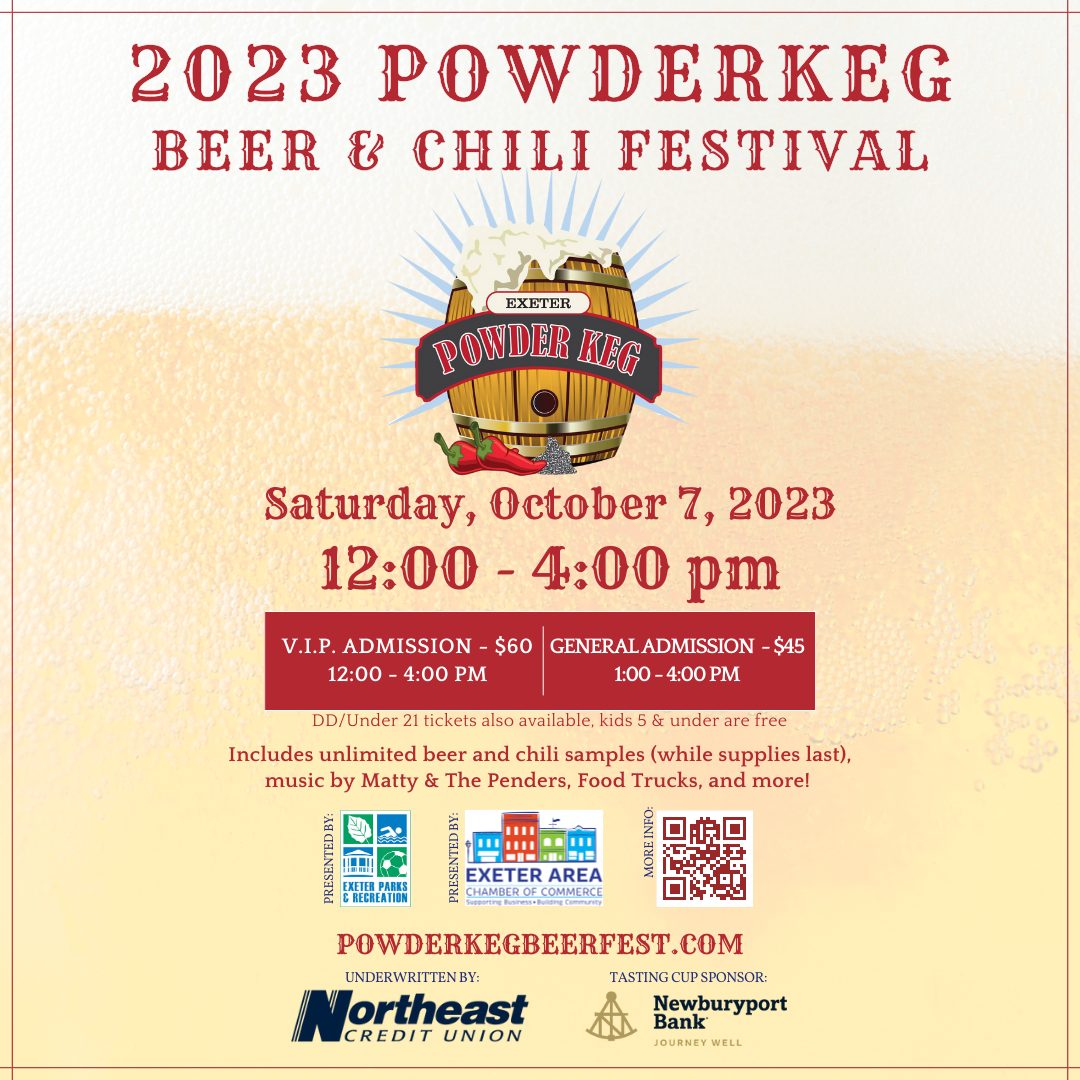 Welcome to the Exeter Area Chamber of Commerce
Engaging businesses, organizations and the community to promote local commerce and culture.
A BIG Thank You to our Premium Members
Diamond Membership
Thank you Exeter Hospital. Your support of the Exeter Area Chamber of Commerce contributes to many of the programs that benefit the community.