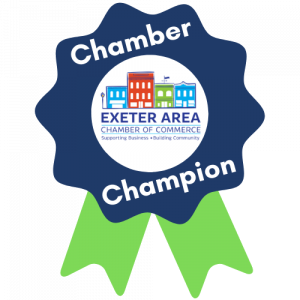 It is a misconception that Chambers are funded through municipalities, states, or the federal government. Chambers of Commerce are independent not-for-profit 501(c)6 organizations. All of our funding is generated through membership fees, sponsorships, and events. Needless to say, during the COVID-19 crisis, we are not hosting events, sponsorship money is drying up and we anticipate a significant reduction in membership. We were left out of the programs we are currently promoting to the local business community essentially leaving Chambers without funding options or relief.
This means in order to fill the gap left by major events and fundraisers, the Chamber may need to rely on loans that will not have a forgiveness opportunity. The generosity and commitment of our members and community can help sustain us through this time, with less reliance on loans, so that we may continue our mission of engaging businesses, organizations and the community to promote local commerce and culture.
CHAMBER MEMBERS: Turn your donation into a membership upgrade! The key to Chambers are their members. We would be happy to turn your donation into a tier upgrade for your next membership cycle.  Contact Bobbi Vandenbulcke, Director of Member Partnerships, to discuss your options. bobbi@exeterarea.org
Your donation to the Exeter Area Chamber will help:
Ensure the community has access to the resources of the Exeter Area Chamber.
Ensure our member services continue uninterrupted.
Advocate for you by building relationships with local, state, and federal elected officials to promote a pro-business climate and adopt positions to influence public policy.
Our Champions will receive:
Listing on the Chamber Champion website page
Mentions on Social Media (Facebook and Instagram)
Recognition in the Chamber's monthly Member Newsletter

Because the Chamber is a 501(c)(6) organization, contributions to the Chamber Champion program are not tax deductible as a charitable contribution.  Please consult your tax advisor. 
If you're unable to donate, please consider advocating for your Chamber:
Write or create a video testimonial about why you joined the Exeter Area Chamber.
Encourage fellow businesses or non-profits to join the Chamber.
Questions? Contact Kim Lindquist at kim@exeterarea.org
Thank You to Our Chamber Champions!
Hero
Advocate
David Fittro, EACC Board Member
Bickford Family
Supporter
Rachael Ela, EACC BOD Chairperson
Peggy Small-Porter, EACC Board Member
George Soderberg
Patty Lovejoy